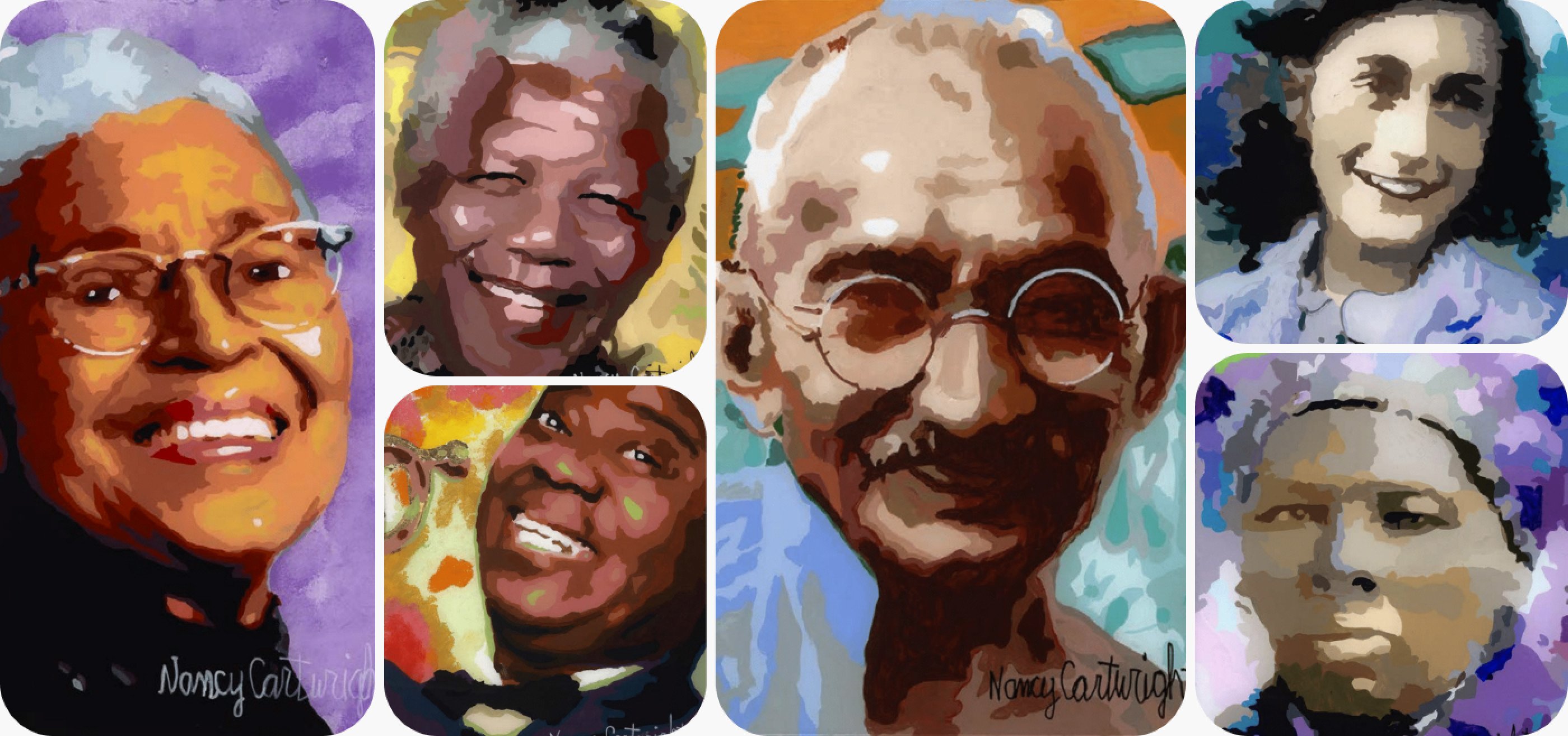 Freedom Fighters
Throughout history, countless freedom fighters in the realms of civil and human rights have risen to great accomplishments despite facing adversity or being born into troubling circumstances. These individuals have demonstrated remarkable resilience and determination in their pursuit of justice and social reforms, leaving an indelible impact on society.
Born into a world that often denied vast members of the public basic rights and freedoms, these brave individuals refused to accept the status quo. They challenged oppressive systems and fought discrimination, inequality and injustice.
Their accomplishments serve as a reminder that no matter the obstacles we face, we have the capacity to effect change and make a difference.
Their stories are a testament to the power of the human spirit and that is what inspired me to paint them. By following in their footsteps, we continue to advance the cause of freedom and equality, creating a better world for future generations. — Nancy Cartwright