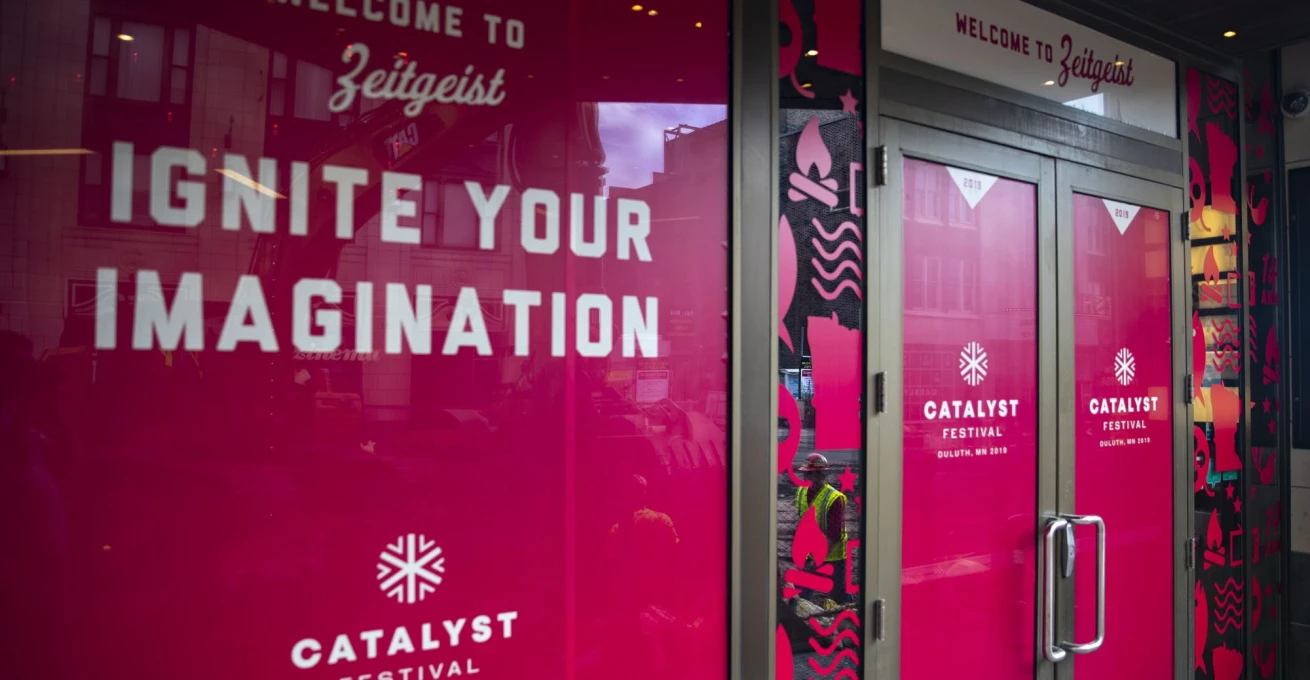 A NEW LIFETIME ACHIEVEMENT AWARD FOR NANCY CARTWRIGHT AT THE CATALYST CONTENT FESTIVAL
Nancy Cartwright, best-known for playing Bart Simpson on the record-setting animated series The Simpsons, was chosen to receive a Lifetime Achievement Award and gave the keynote speech at the Catalyst Content Film Festival (www.catalystcontent.org). Sponsored by Abrams Artists Agency, the event brought together content creators from around the world with Hollywood execs and agents to the Midwestern arts hub of Duluth, Minnesota from Oct. 9-13.
The event took over downtown Duluth theaters this past week as as creators flocked to town hoping to get their passion projects picked up and shown to wider audiences.
Here's Nancy receiving her Lifetime Achievement Award at the event from Adam Bold, the Chairman of Abrams Artist Agency.