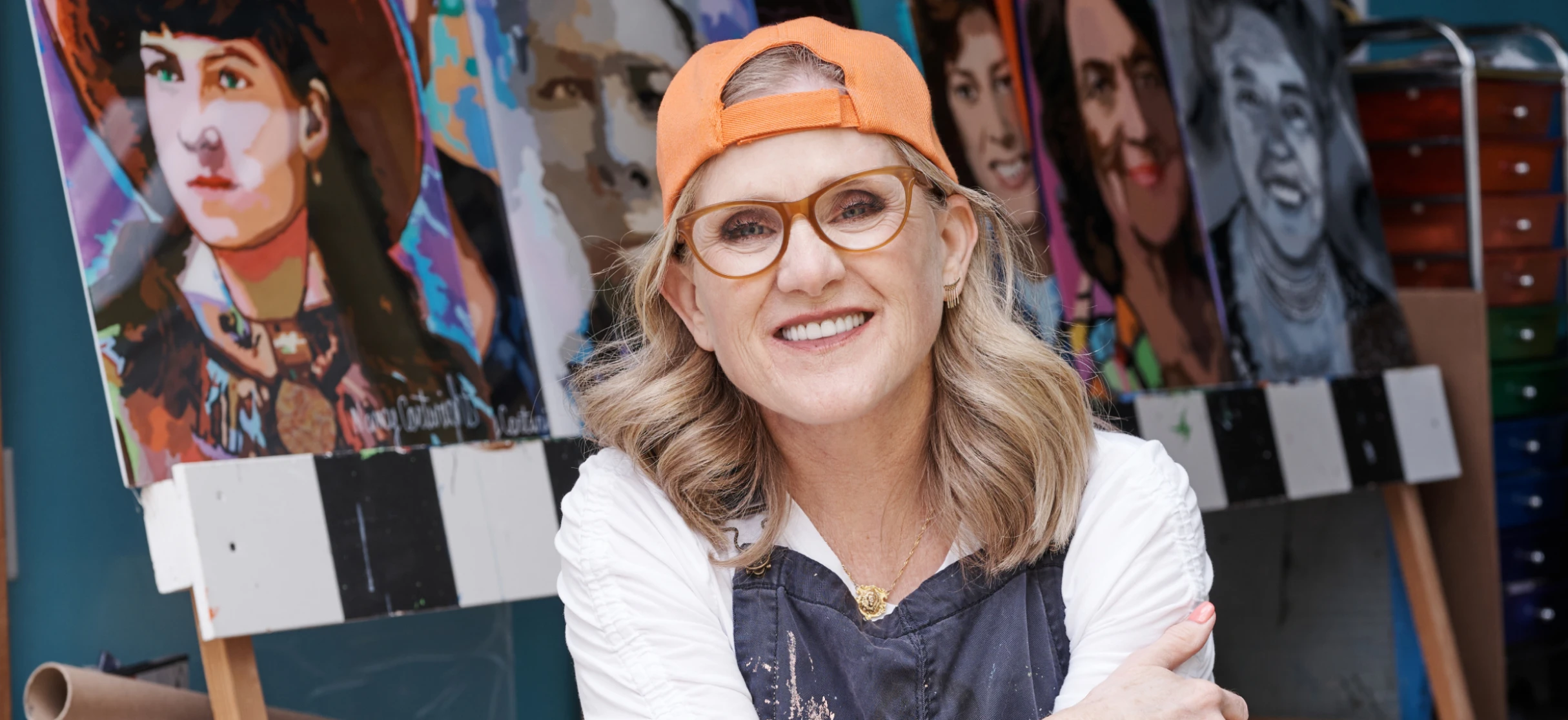 NANCY CARTWRIGHT GALLERY
If I can inspire or educate someone by what I create, then I feel that I have done my job as an artist." – Nancy Cartwright
As an Emmy Award-winning voice actor, world-renowned as the voice of Bart Simpson and dozens of other animated characters, Nancy Cartwright has entertained audiences for decades with her incredible range and versatility.
In addition to being one of the top female voice actors in the industry, Cartwright has emerged as a fine artist, both as a sculptor and a painter.
She has created dozens of reverse-style paintings on Lucite, a technique that dates back thousands of years. Her love of animation motivated her to duplicate this age-old technique that was popularized in 1937 with Disney's Snow White and the Seven Dwarfs. This technique remained the standard in animation for the next 63+ years. Nancy's art style is a tip of the hat to the industry that has given her so much.
Much of Cartwright's artwork is animated in nature and inspired by Picasso and Warhol. Her use of vibrant color in creating pop art, spans a variety of collections ranging from societal issues, animated characters and historical freedom fighters. Her work has been featured in several galleries and exhibitions. One of her many sculptures, a bronze creation of Bart Simpson, is prominently featured in front of News Corp in Midtown Manhattan. Another version is permanently on display at the USC School of Cinematic Arts.
With a wide array of subject matters and forms, Cartwright says there is always one theme she seeks to imbue into her work: To do her part to help brighten the world. "If I can inspire or educate someone by what I create, then I feel that I have done my job as an artist."