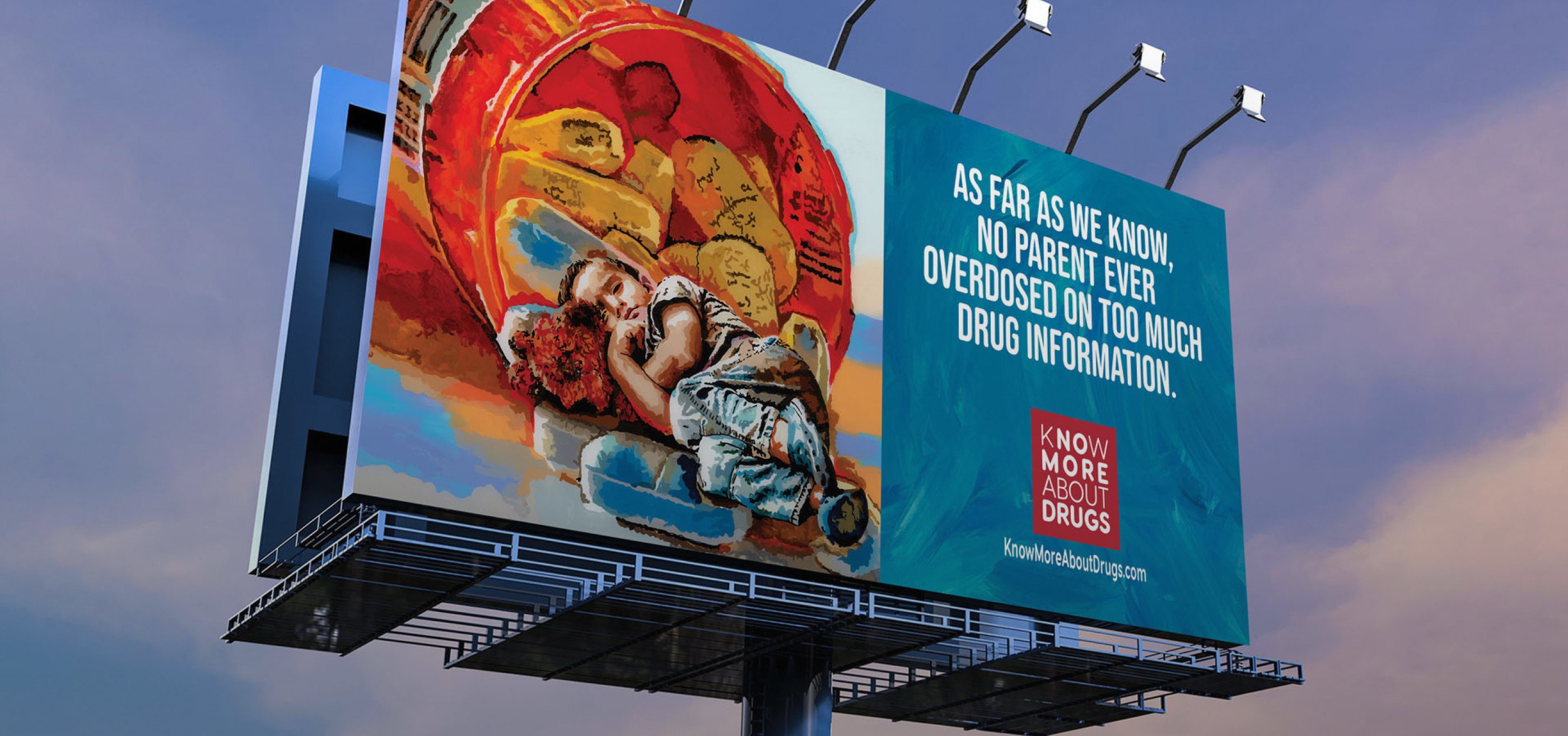 Reverse Effects
The Know More About Drugs Alliance is a non-profit organization that promotes awareness of the FDA's Medication Guides (MedGuides). These FDA-approved information sheets are vital for informing parents about the potential for serious drug side effects and documented pediatric risks of opioids and psychotropic drugs when prescribed to children.
Nancy's most notable artistic pursuit as a Founding Member of the Know More About Drugs Alliance was her "reverse style" paintings which were featured on hundreds of billboards and bus stops across the greater Los Angeles area, in order to bring awareness to the campaign. Inspired by the age-old animation technique known as "reverse painting," her artwork draws inspiration from the actual side effects listed in FDA's Medication Guides, as well as media coverage on the prescription drug epidemic, which includes the alarming practice of prescribing powerful psychotropic drugs to infants and toddlers.
To find out more visit KnowMoreAboutDrugs.org.
Nancy's collection, "Reverse Effects," was also featured at the Lorin Gallery in downtown Los Angeles where hundreds attended the opening night reception.