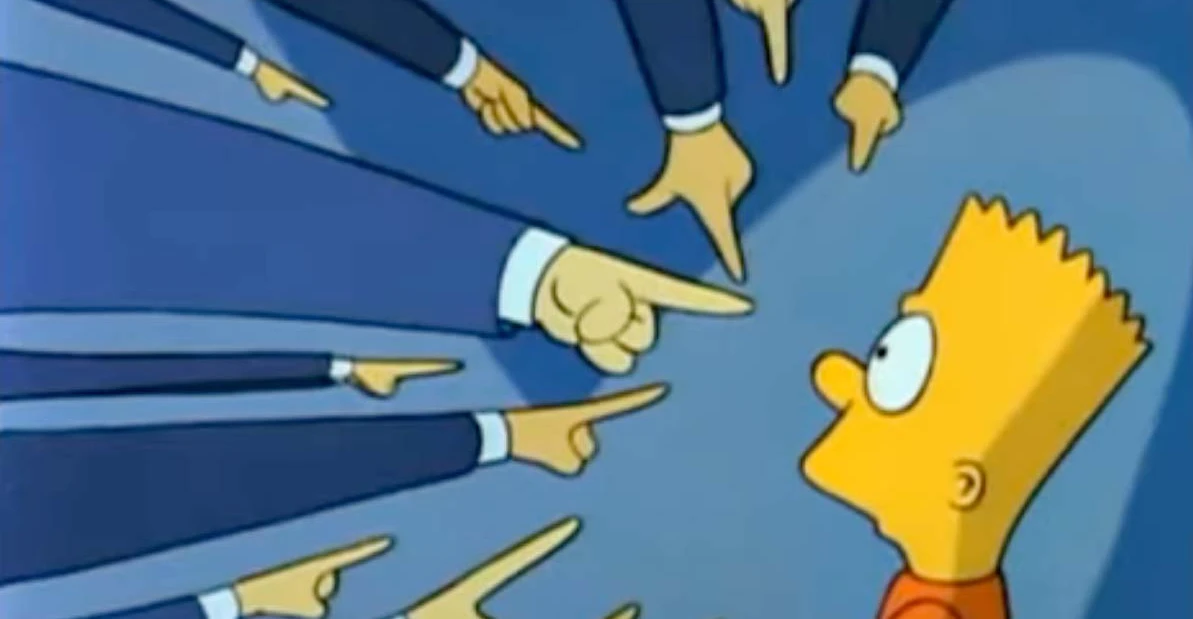 NANCY CARTWRIGHT ROCKS IN 'THE SIMPSONS SING THE BLUES'
Not only has The Simpsons been on the air for decades now, but back in the early days they also topped the music charts. The various stars, including Nancy Cartwright of course, spent additional time in the studio recording some pretty amazing music.
Bubble Blabber writer Jesse Bereta, describes the scene back then:
The year 1990 was a significant one for The Simpsons. Premiering the year previous, the series was an overnight success. By the end of the inaugural season, over 30 million viewers were tuning in to watch fresh episodes of the animated middle-class family. The popularity of The Simpsons in the nineties can only be described as a phenomenon. Of course, with any modern cultural phenomenon, there needs to be someone who cashes in. The yellow four-fingered family was plastered on everything from t-shirts to frisbees. And, before a second season could even be delivered, The Simpsons were crossing media with video games and books already in development. The craze would not stop there. While episodes for the second season were being produced, a full-length music album would be recorded and include the likes of DJ Jazzy Jeff, Joe Walsh, BB King, and the biggest name in music at the time, Michael Jackson.

With Christmas approaching, there was a rush to capitalize on The Simpsons success. David Geffen of Geffen Records was eager to get some of that cash. He approached Matt Groening about the potential idea, and the deal was struck. During episode recording in September of 1990, the voice cast would pull double duty and lay down their first studio album.

Legendary producer/writer James L. Brooks is credited with developing the direction and title, The Simpsons Sing the Blues, a parody of Billie Holiday's Lady Sings the Blues. To further pay homage, "God Bless the Child" initially performed by Holiday on the 1956 album would be covered by Lisa Simpson and "Bleeding Gums" Murphy.

The bullpen of writers for The Simpsons got to work toiling away to create humorous lyrics to fill the upcoming album. Despite being described in the blues genre, the producers decided to add an eclectic mix of musical styles. Out of the ten tracks at least half of the recordings needed to be original music. Four of the songs on the album were direct covers of tracks such as "School Day" by Chuck Berry, "I Love To See You Smile" by Randy Newman, and "Born Under a Bad Sign" by Albert King. In the case of Marge Simpsons' "Springfield Soul Stew," it was significantly based on King Curtis's "Memphis Soul Stew".
Click here to read the rest of the article at Bubble Blabber. Meanwhile, enjoy the music video, Deep, Deep Trouble.